1st October 2022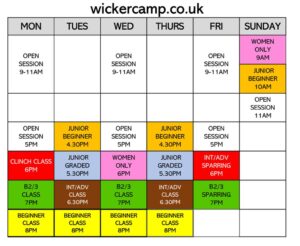 We ask you to observe the following guidelines when training at Wicker Camp….
You DO NOT need to book online anymore just turn up for a class, please do not be late.
Please continue to use our hand sanitizing stations before and after your session and clean down your equipment and area after the session with the disinfectant spray and paper towels provided.
We cannot loan out any training gear such as gloves so please bring your own if you have any (quality bag gloves are on sale at £25.00).
We cannot save any training gear so PLEASE do not leave anything at the gym. Stuff will be bagged up and kept for one week then binned.
Fees 1st October 2022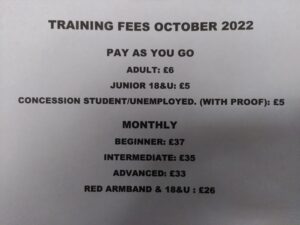 We thank you for your continued support.