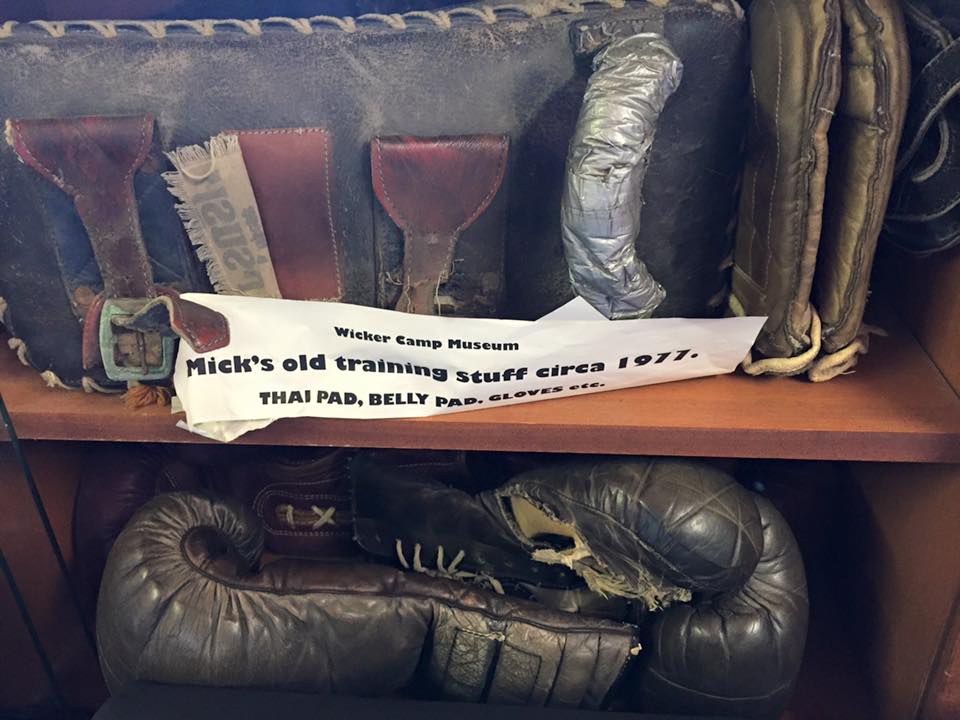 Mick Mullaney…
first became interested in MuayThai in 1976, and became fascinated by the way the Thai's fought. He travelled to Thailand to train at some of the best professional camps – SOR THANIKUL, SITYODTONG-PAYAKARUN, SOR VORAPIN, CARRYBOY AND PINSINCHAI in Bangkok, as well as camps in the North-east at Nakon Ratchasima and Roi-et.
Each year Mick would travel back to Thailand to learn alongside some of the top fighter's in Thailand, learning more skills to make him a better fighter. These days a lot of people don't realise that Mick was a very experienced fighter with 67 fights to his credit. There was no Thai-Boxing in the UK at this time, so Mick would fight anyone using his Thai-Boxing skills. His toughest fights were against the Malaysian DONNY LYMM, whom he fought twice losing the 2nd fight on a cut above his right eye, and ADUL "Crazy Horse" whom he knocked out with his left shin. He also fought the tough Hong Kong fighter, MANG CHAN WEI losing on points, but not before breaking his opponent's arm in a tough & bloody battle !
Mick was a very aggressive, fighter who forced many lesser opponents to fall before the end of the 1st round. His best weapon was his rock hard left shin that knocked out many fighters. His last fight was in 1984 – and by all accounts was one fight too many; he received two broken ribs from a strong knee, and a very bloodied face.
Now Mick has retired from fighting, he concentrates on teaching MuayThai at his full time Gym in Sheffield. He has put his knowledge to good use and over a number of years produced some of the top champions in the UK including over 30 British titles, 10+ European & Commonwealth titles & 9 World titles. He was an inaugural member of the World MuayThai Council, Thailand's governing body for MuayThai worldwide, and was honoured to be awarded the rank of ARJARN (Master) by the late General Vorayuhd Messomonta in September 1998 at Samut Prakarn, Bangkok Thailand.
Mick Mullaney is also past President of The United Kingdom MuayThai Federation which is the democratic voice for ALL MuayThai organisations in the UK, both Amateur & Professional. You may contact him by telephone on 0114 279 5470 or mick@wickercamp.co.uk Alternatively, you can contact our Public Relations Manager, Craig Beachell, via our Web site.