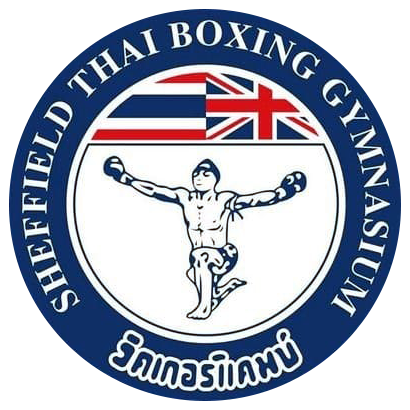 the Sheffield Thai-Boxing Gym (Wicker Camp) Official web site.
We think we can help you make massive changes to your life…
….Our 43+ years experience means we are one of the oldest, biggest and most successful Thai-Boxing Gyms in the whole UK. We have men, women and children training in our specialised classes, studying the most devastating Martial Arts system available.
If you want to meet new friends, have unstoppable confidence, re-shape your body, acquire fantastic fitness or incredible fighting skills …., that's what we do, just as we have for 1000's of others – just like you. Maybe now is the right time for you to make a change in your life?
Thanks for taking the time to visit our web site – have a look round and get the low down on how to develop incredible skills and make positive life changes.
Here at the Gym, we're dedicated to Muay Thai (Thai-Boxing). Self defence training at its best – a standard by which other Martial Arts are judged. You'll never feel safer or fitter with our top quality Muay Thai programs.
You will quickly discover why our Muay Thai training is the best for getting you fit and fearless – FAST. Our friendly gym has such a wide range of people who are enjoying all the benefits we offer and changing their lives too. Let us help you get into the best shape of your life, improve flexibility, speed and power. Let us help you get motivated and achieve your goals. It's all here for you and we look forward to meeting you.
"Remember, with proper MuayThai training you will be fitter, stronger, faster, more confident and definitely safer."
You are only one step away – Take that step now.
Call me on my personal number:
07735 121 121 (ask for Mick)
07743 596 420 (ask for Trix)
The Sheffield Thai Boxing Gym is owned by Arjarn Mick Mullaney and his partner, Senior Instructor Trix March.
Mick founded Wicker Camp in 1977 and established this non-profit making facility dedicated to a non-racist, non-sexist environment encouraging both able-bodied and disabled students to participate together whenever possible.
Wicker Camp is one of the biggest and oldest Thai Boxing camps in the UK boasting the most champions of any gym in this country. Our fighters have a strong reputation here and abroad, have fought at both Ratjadamnern and Lumpini stadiums, and have fought all over the world.
The 3,000sq. ft. gym offers : platform boxing ring, 1,800sq ft. matted area, weight room, sauna, punch bags, pads & gloves, male & female changing rooms with showers, equipment shop, comfortable lounge area with TV/video/DVD and refreshments.
All classes follow a safe and progressive syllabus which ensures students are able to reach their fullest potential through regular structured gradings.
If you fancy a genuine and unique experience of Muay Thai in a safe, friendly and responsible atmosphere then start now !