Lithuania – Baltic Open Championships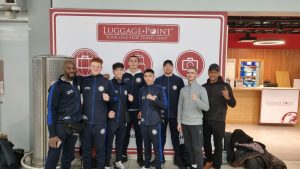 The team have arrived safely and they will all have their first fight tomorrow.
It looks like they all have two fights over. the weekend to get to the final. Franky has had to be moved up from -48kg to -51kg due to pullouts. Roo is fighting in the -67kg and Jan in the -63.5 kg.
Wishing them the very best of luck.
Temporary Changes to Timetable 
Sunday 5th November….
Women Only Class 9-10am
Junior Class and Open Session Cancelled.
Open Session week commencing 6th Nov.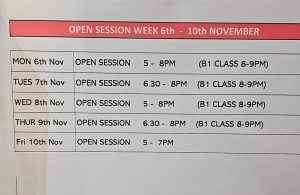 Junior classes and Intermediate Advanced Classes unaffected and will run as normal.
Interclub 25th November – Blackburn
Anyone interested in this event please put your name on the list next to fire bell on wall outside gents changing room.