Class Cancellation
Due to illness the women only class tonight, Wed 24th 6pm is cancelled. We are sorry for any inconvenience.
Group Grading 
The date for the next group grading has been changed to Sunday 19th December. Only students that have been training for approx. 6 months will be eligible. Anyone interested in grading MUST talk to an instructor first.
As a recommendation we advise beginners to stay in the beginner classes for at least 6 months to ensure they are fully prepared in their knowledge, skill and stamina. This level builds a strong foundation for progression so it is important you do not rush through this stage.
Junior British Championships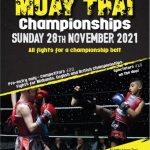 Franky Sandor 12yrs and Jan Tancos 15yrs are competing in this event. Sebastian Holubs opponent has pulled out with Covid and Hanniyah Hamdi has had to pull out due to illnes. We wish these 2 young fighters luck.
K-Star Show Birmingham 05.12.21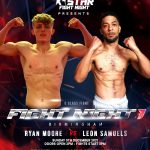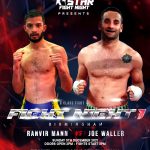 Leon and Joe will be fighting C class on this event. Tickets will be available soon.